The festival online experience is on one platform! All paid registrants will have access to livestreams, recordings, chat, Q&A and sponsors via RingCentral, the online platform for Festival of Homiletics 2024.
When you register for Festival 2024, you'll automatically receive a login link to RingCentral, whether you've paid for digital or in-person access. The full Festival online platform won't officially open until May 13, 2023, at 6 p.m. (EDT), and registrants will have access to video recordings via RingCentral through Aug. 30, 2024.
Let's talk a closer look at the different parts of the Festival online platform:
Reception
Upon login, you'll land in the Reception area, where you'll find key information like the schedule at a glance and downloadable program. You'll also be able to see tabs with event description, schedule, sponsors, and speakers. Here's an example from last year's Festival:
Venues
In the Venues section, you'll find real-time viewing, chat and Q&A on two stages at once.
Replays
Miss a session? You'll be able to access recordings (including all Bonus Material) in the Replays section by June 1, 2024.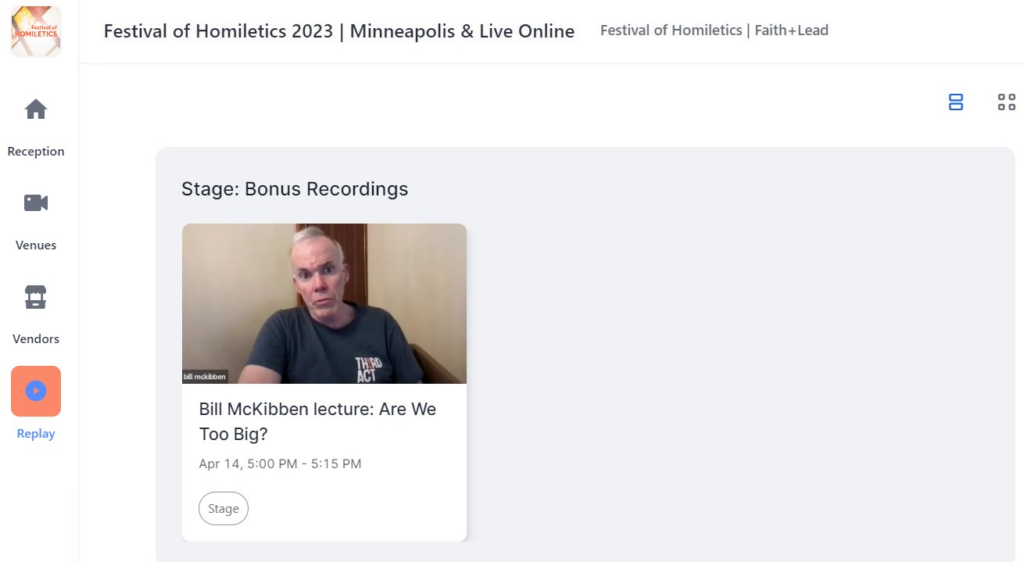 Sidebar
The sidebar allows you to participate in Event Chat, Q&A during sessions, and use the My Agenda tab to select the presentations that you don't want to miss. In the upper right corner you'll find Announcements, Direct Messages, and Notifications.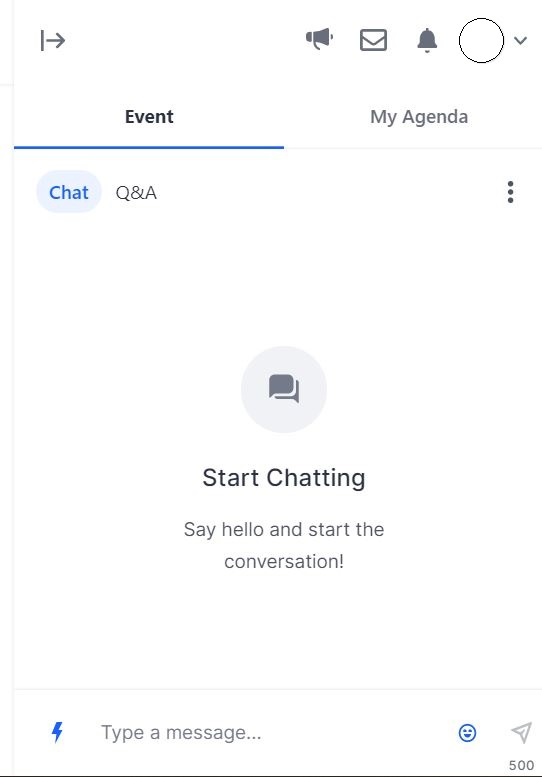 App
The online festival experience is available via app as well. Download the Hopin app via App Store or Google Play and log in using your email and password for real-time access and you'll be connected to all this content on your mobile device. Note: A few features function differently on the app: notifications are only available in desktop or mobile (not app), and the chat and Q&A functions are not active on the app until the livestream is active.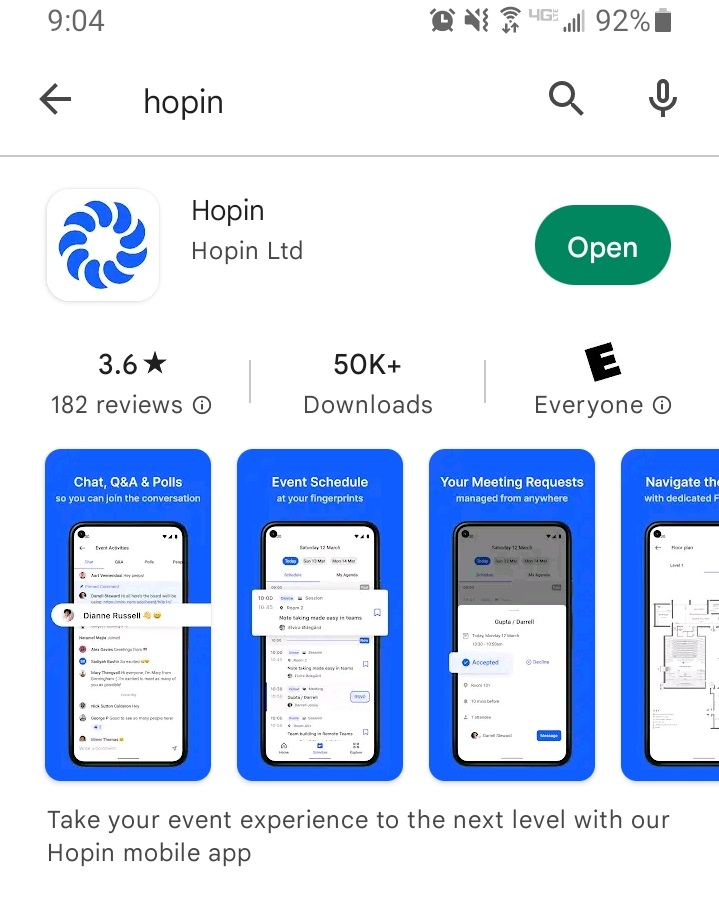 Search for "Hopin" on Google Play or App Store to download the app for the 2024 festival. 
Free Livestream
Those who sign up for the free livestream will have a chance to get a taste of the Festival of Homiletics regardless of your location or finances. We'll share a public stream of sessions at one venue each day, but free participants will not have access to interactive features like chat or Q&A, nor will they be able to see any content from the other venues (including Bonus Content). 
Don't miss out! Register today
If you haven't already signed up for the 2024 Festival of Homiletics, register today! You don't want to miss this valuable interaction with other festival participants, including vendors, sponsors, and registrants, and all the uplifting content from the conference. Plus, even if you miss a livestream session, you'll be able to watch it in the Replays section.