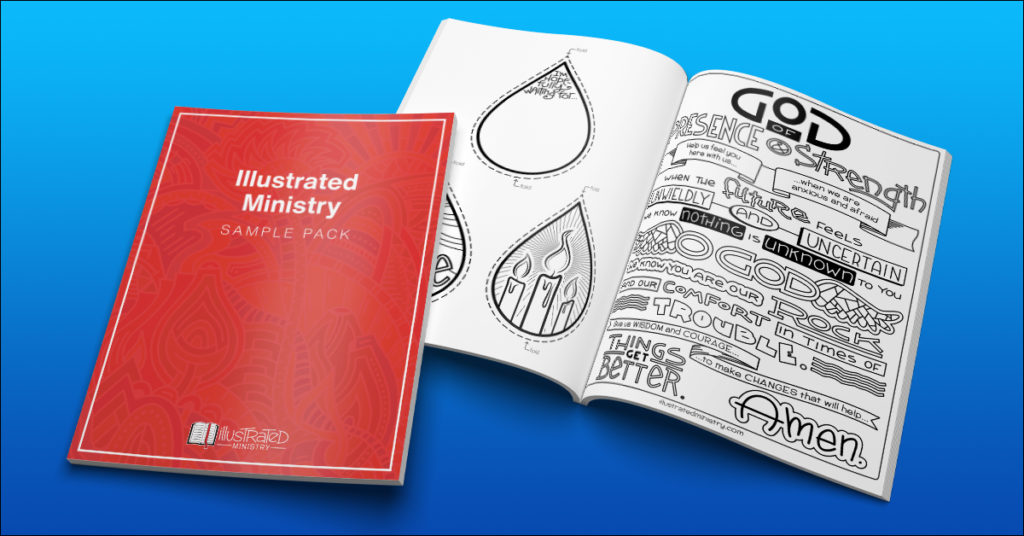 Illustrated Ministry creates accessible, faith-based resources for the church and home. Illustrated Ministry celebrates the expansive image of God in everyone through open and inclusive language, diverse imagery, and progressive theology.
Our thoughtful and easy-to-use materials are designed to foster authentic faith engagement through our inter-generational focus, our modern and refreshing design, and creative and engaging content and activities. Whether you're looking for materials to use at home with kids of all ages, you're exploring what inter-generational ministry looks like in your context, or you want some devotionals and coloring pages to use personally, Illustrated Ministry has what you're looking for.
Over seventy different denominations around the world, and across the theological spectrum, enjoy and use our resources. Our community appreciates our clean and modern design, the diversity found in our illustrations (you won't find a white Jesus here), our use of inclusive language, our digital and downloadable content, the tiered-pricing we offer, and our inter-generational focus.
We are a small and agile business, which allows us to respond quickly to our community's needs and desires. In the past year, we've created curricula to be used virtually and published a best-selling Virtual Vacation Bible School curriculum called Compassion Camp (with a new edition coming in 2021).
To learn more and receive a free sample of our products and resources, go to Illustrated Ministry Freebie! Use the discount code 'EVENT20' for 20% off your next purchase.
Be sure to catch their session on MOnday, May 17 at 2:30 PM – ET where Rebekah Lowe and Adam Walker Cleaveland talk about, "Creativity Manifests Creativity".
Social Media: Facebook, Twitter & Instagram #illustratedmin, #illustratedministry