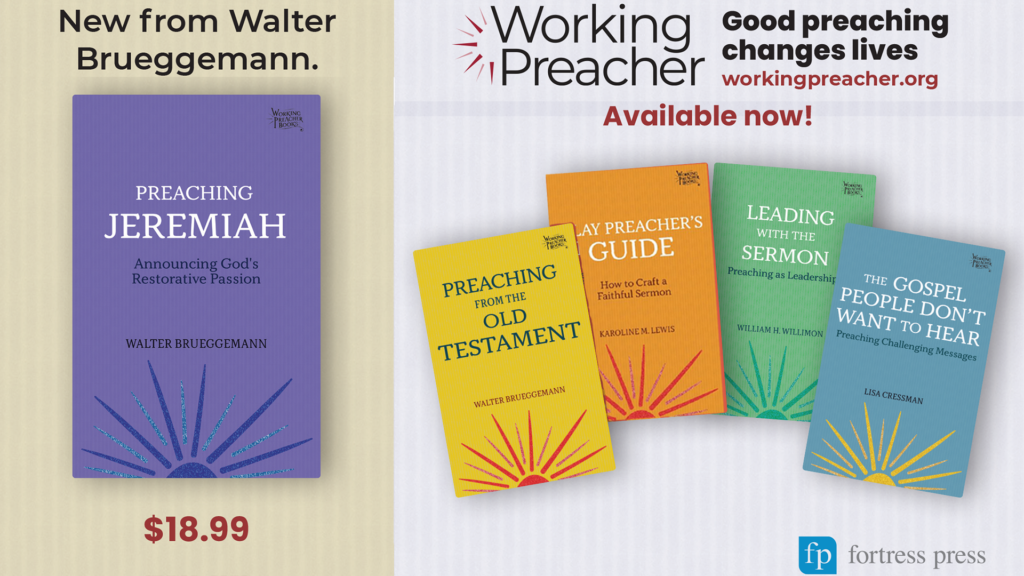 Working Preacher has been a trusted source of inspiration, interpretation and imagination for preachers across the globe. According to Google Analytics, in the past 12 months the site has hosted 5.2 million sessions from 2.7 million users in more than 200 countries and territories. We're glad that you found us!
Working Preacher is a ministry brought to you by Luther Seminary. The Working Preacher team believes that God uses good biblical preaching to change lives.
We have enlisted hundreds of friends — biblical scholars, theologians, homileticians and pastors dedicated to the craft of biblical preaching — to provide you timely, compelling and trustworthy content.
On the site you'll find:
What you won't find is someone else's sermons, sermon outlines or illustrations. Our hope is to make you a better preacher, so that God's Word in Scripture comes alive every time you preach.
We also have Working Preacher Books – Luther Seminary and Fortress Press have launched this book series. A series of compelling, timely books on biblical preaching. We believe that God uses good preaching to change lives. Our books help preachers make the Bible come alive every time they preach. Take advantage of a 30% discount for WP Books purchased at Fortress Press during the festival. Use coupon code 'FOH2021' during your checkout.
Be sure to catch the WP Books "Happy Hour" at the festival this year. Join hosts Beth Gaede and Scott Tunseth on Wednesday, May 19 at 4:15 PM – ET as they welcome some of the best authors in the preaching world. Join Walter Brueggemann, Will Willimon, Karoline Lewis, Lisa Thompson and more as they chat about their newest books and what's coming next!
Finally, join us for Working Preacher Books Podcast – Inaugural Episode where Walter Brueggemann joins podcast hosts Rolf Jacobson and Karoline Lewis as they kick off this new endeavour.
Social Media: Facebook, Twitter, YouTube & Podcasts