Homiletics2023 is off to a great start in Minneapolis AND wherever you are joining from!
At #Homiletics2023 virtually from #LosAngeles where #pomegranates are in bloom💐💝 https://t.co/NUo0AwNzKR pic.twitter.com/dcEUQSW8k3

— Leah Sophia 🇺🇦 & Roxy 🐱Kitteh☀️ (@suntreeriver) May 16, 2023
Emcee Dawn Hand (at Westminster) encouraged everyone at that venue before praying for Anna Carter Florence, to pause and greet those participating online:
Whose preaching or teaching is feeding your spirit already?
From the Hopin chat:
Thanks be to God for Michael Curry AMEN
Such balm
Terrific to hold up this lens for us preachers to view our preaching commitments! THANK YOU, Dr. Karoline!
Somebody is finally putting words to "pastoral care from the pulpit".
Man! There was a ton of information in that!!
Prayers and great thanks to Jay's wisdom
Wonderful inspiring preaching in the spirit!
Anna – thank you so much. I'm moved. And I have lots of notes. Thanks.
MY BRAIN IS GOING TO EXPLODE
Say it, Dr. Veronice Miles! What if…?
She's got me cryin' up in here….
a jam-packed lecture – will look forward to hearing it over again with the recording.
Prophetess!
Thank you, Bishop!
Maybe we preach unconditional love and forgiveness because we know we sure need it, I know I do. Thank you Rev. Dr. Skinner for this sermon.
Karoline Lewis (Westminster)
"The Jesus movement was a movement of the colonized."
"Christianity didn't start as a theology of the powerful but a theology of the powerless."
"When we ignore real bodies, does the Word made flesh really matter?" – Dr.Karoline Lewis
Bishop Michael Curry (Central)
How do I begin to express my joy with being in the presence of the Most Rev. @PB_Curry ?? #Homiletics2023 pic.twitter.com/ut8bJ73wK4

— Cana Moore (@CanaMoore) May 16, 2023
"It is only through love that we shall overcome: 'when the power of love is greater than the love of power, then the world shall know peace,' lots of folks said that, but I first heard from Jimi Hendrix…either it way sounds like Jesus." The Most Rev Michael Curry #Homiletics2023 pic.twitter.com/Ny1hSrrHv5

— Asa David Coulson (@KingAsa) May 16, 2023
"The Holy Spirit is a wildfire, not a controlled burn!"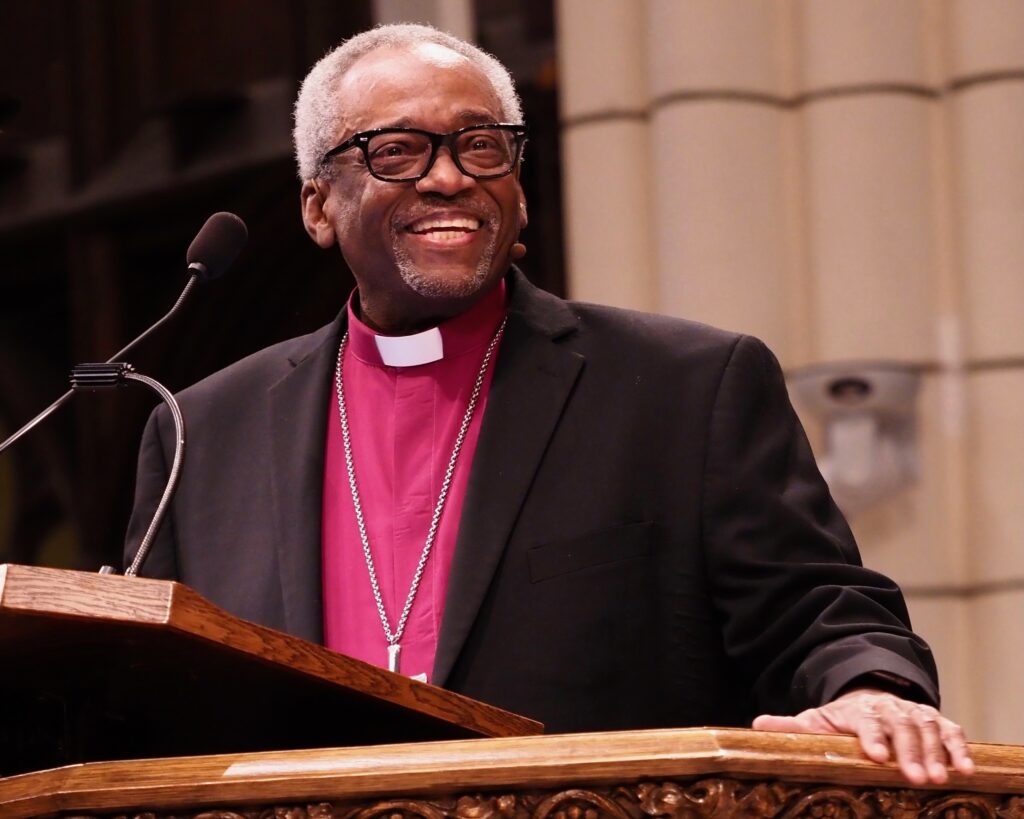 Bishop Michael Curry
"Don't underestimate the power of witness"
When we speak up and stand up there is the possibility that evil will shut up! Amen
#Itsintheroots
The first instinct is to respond to the environment itself. But no, go deep – listen to the lesson of the tree. Go deep. So deep that nothing on the surface can overcome you. Key is found in the depth, not on the surface. Go on Bishop!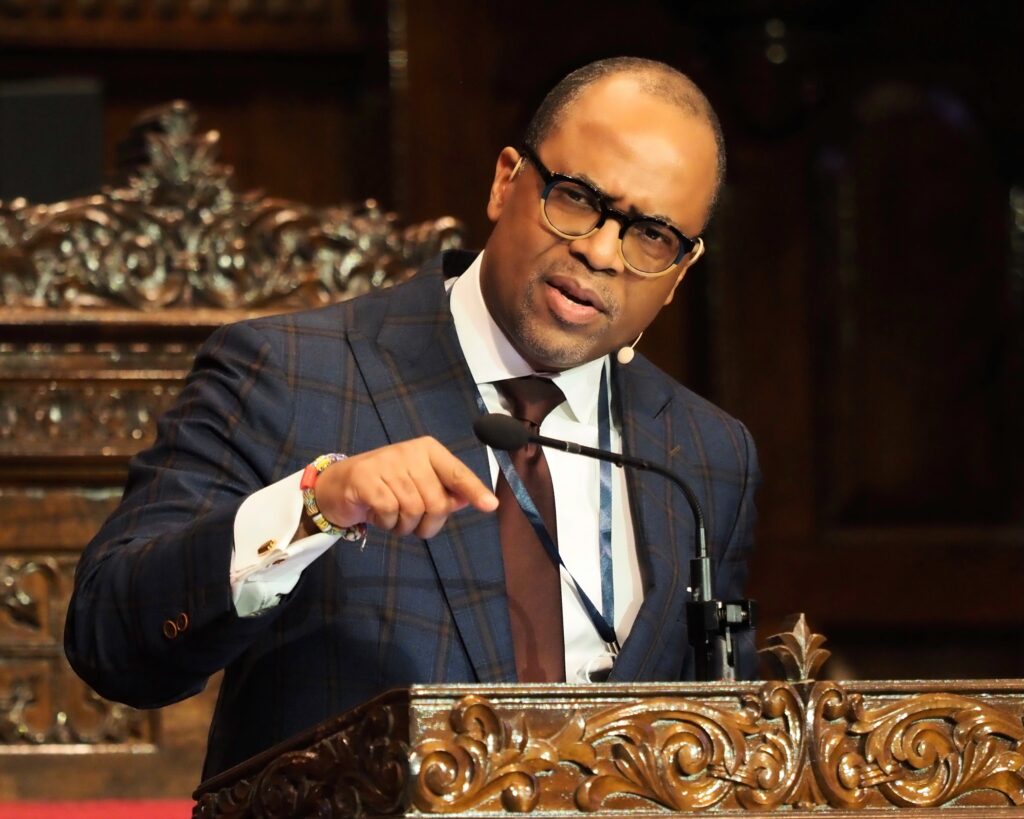 Jay Augustine
Anna Carter Florence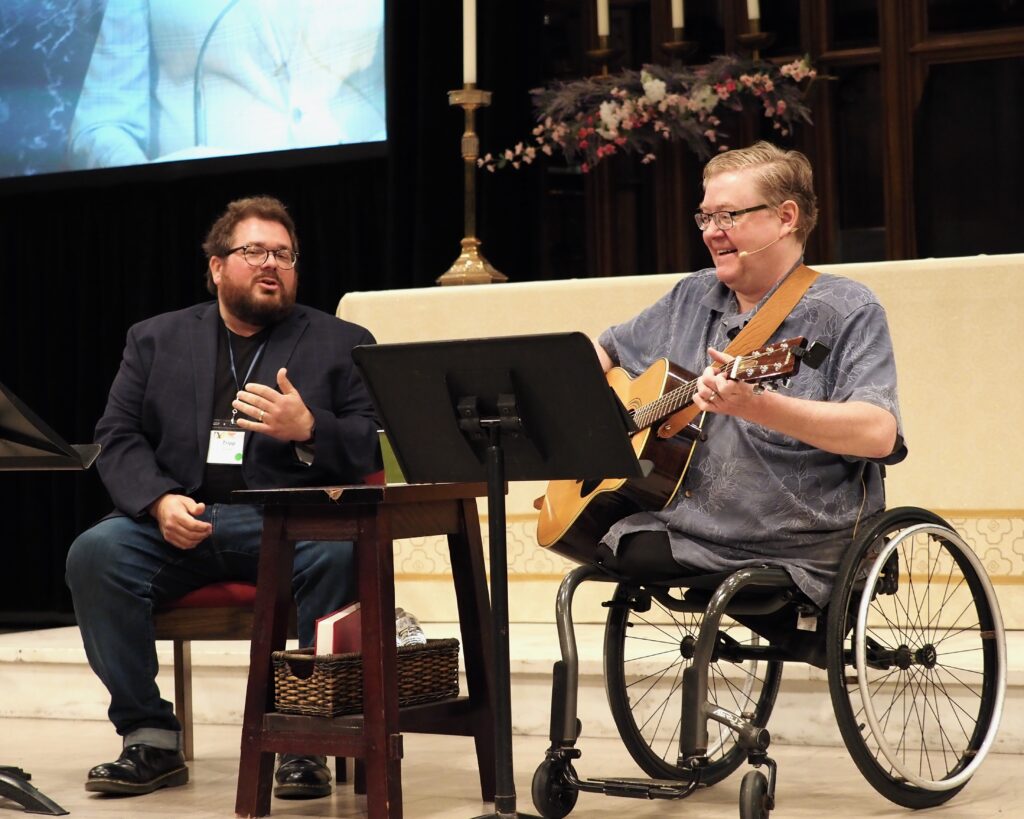 Rolf Jacobson and Tripp Fuller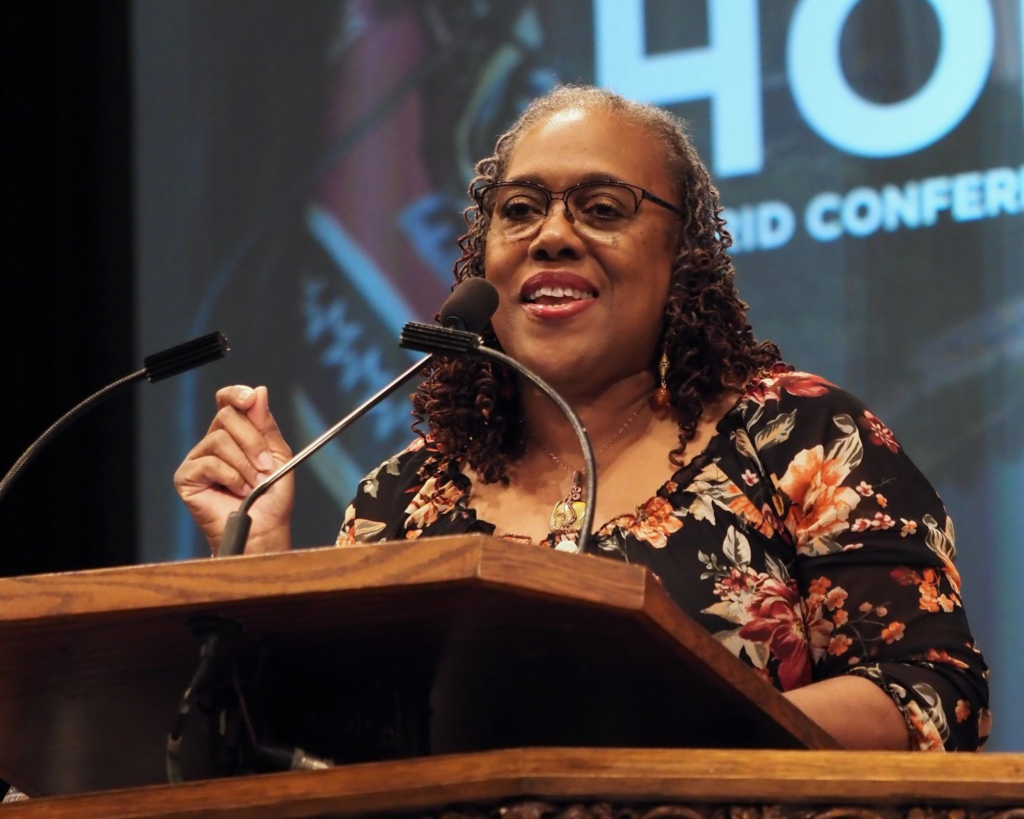 Veronica Miles
Phew! Veronice Miles bringing the HEAT this afternoon at @FestHomiletics. #Homiletics2023 #WeAreImagoDei #EmbodiedHope #FearlesslyHopeFilled pic.twitter.com/X1JsO1j6kF

— Adam Gordon ☩ (@nodroglmada) May 16, 2023
"For much of Christian history we have been engaged in a pedagogy of forgetfulness." – Veronice Miles @FestHomiletics #Homiletics2023 pic.twitter.com/vuXLIsRZBK

— RevEpiscoDad (@RevEpiscoDad) May 16, 2023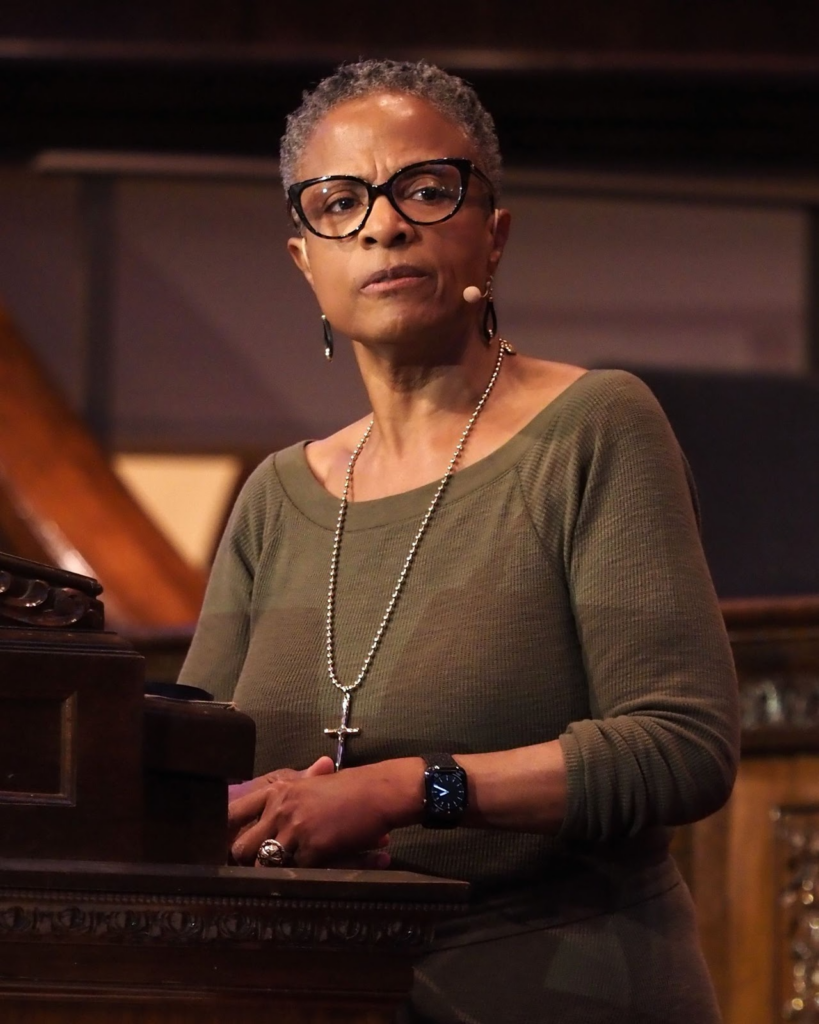 Bishop Yvette Flunder
Mihee Kim-Kort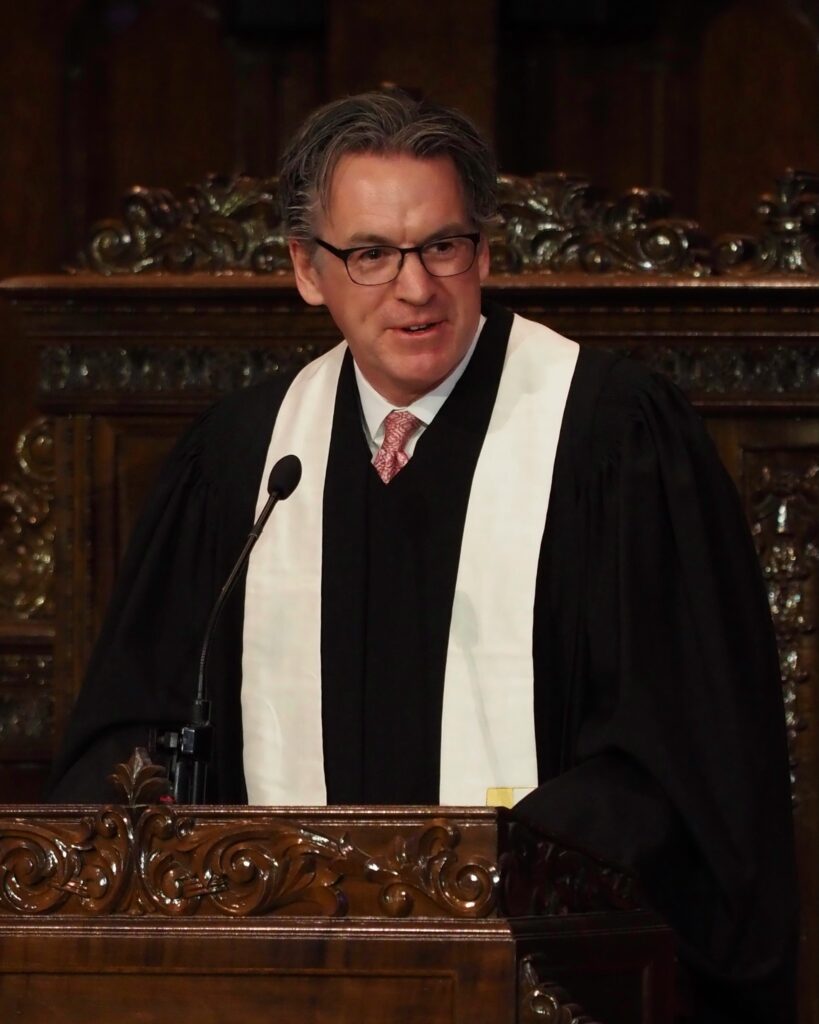 Matt Skinner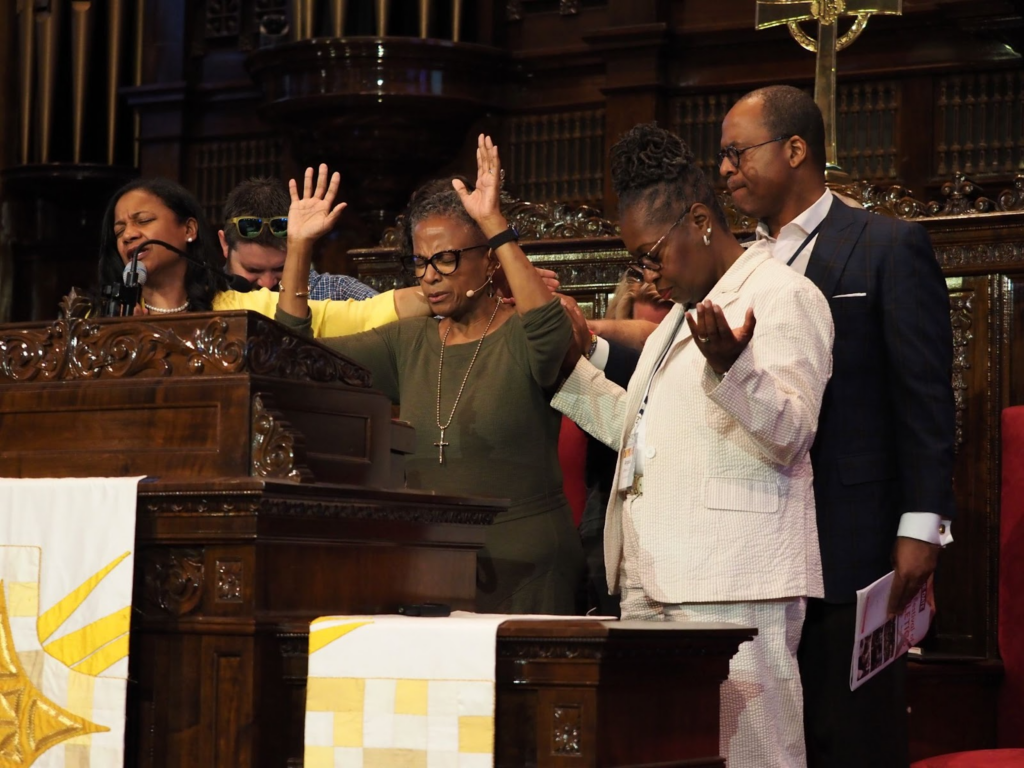 Join us tomorrow for more wisdom, inspiration and prophetic calls to action!