We continued to collect pins from participants this year and have an updated map. The Body of Christ is truly gathered in one virtual space all over the world.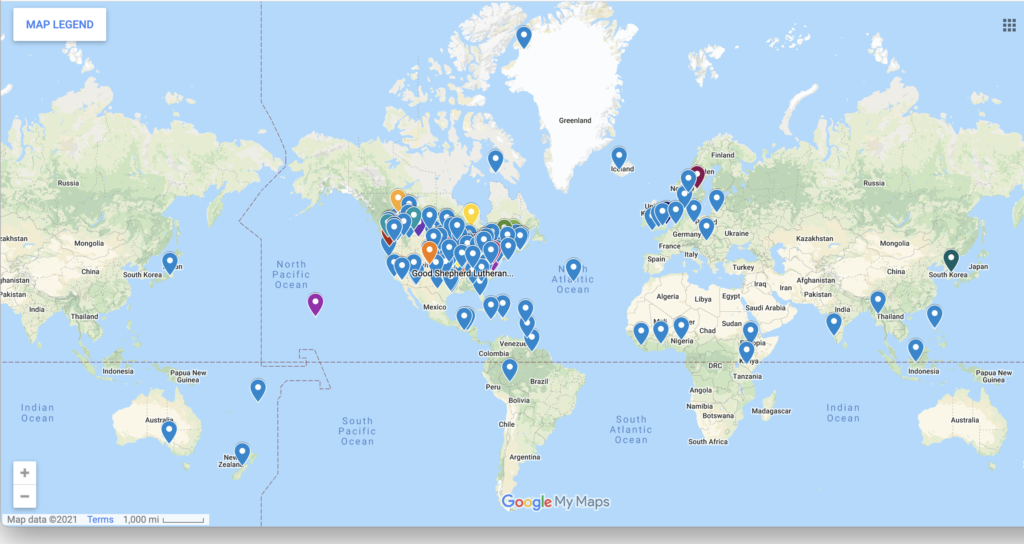 Now, let's take a closer look at today's events.


Thursday of the Festival of Homiletics was a day of prophetic proclamation! Some participants kept the Twitterverse apprised of their favorite moments: 
When Melva Sampson both preached and engaged in a Q & A with Karoline Lewis, you shared:
During her Q & A Dr. Sampson claimed that "the Church (because of the pandemic) is more 'pliable' and not restricted to location" and described "digital hush harbors" where we preach to each other, engaging the text together, not putting it all on the one preacher.
Author and activist Kaitlin Curtice presented a lecture on authentic storytelling based on her 2020 book Native, and led a workshop for those with premium access on decolonizing our faith. Here's what stood out to you:
William Lamar IV's premium lecture evoked multiple responses on Twitter:
Otis Moss III made many participants feel seen and included:
We got to listen in on the first Working Preacher Books podcast with Walter Brueggeman
FInally, they might not have been tweeting, but check out the Facebook thread of pet pics, supporting their humans as they participated in the Festival today:
https://www.facebook.com/festhomiletics/photos/a.330651910927/10159147549250928
As the day comes to a close, which songs are still ringing in your ears from the virtual hymn sing, led by the Fleshpots of Egypt?